BlueBox smart lockers offer a cutting-edge solution for communal convenience, seamlessly integrating technology to enhance shared spaces.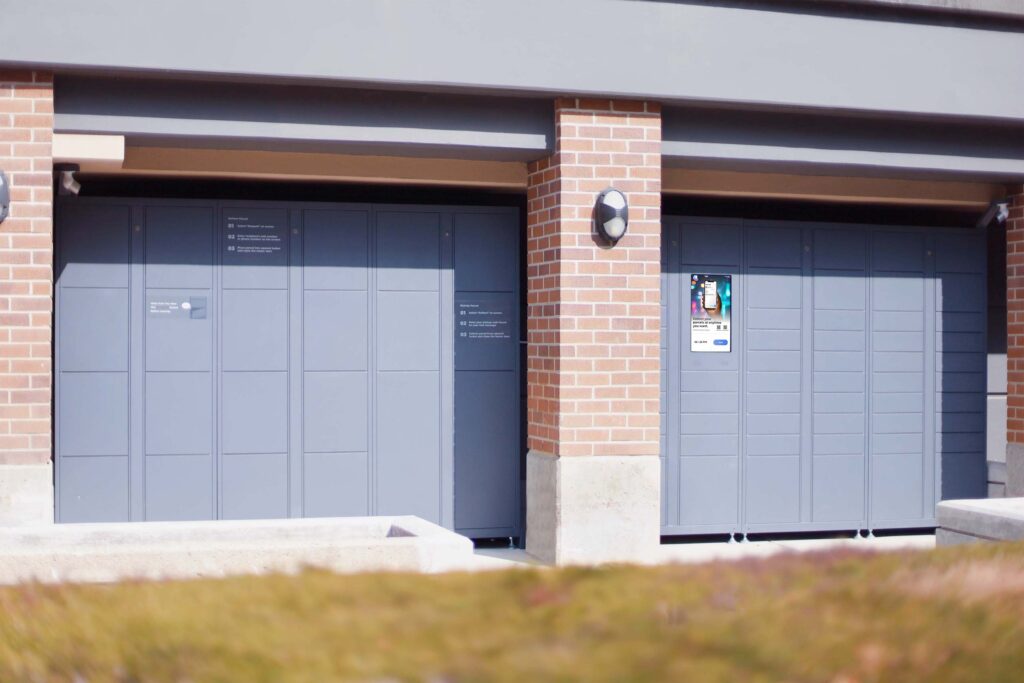 Want to make a difference in your community with BlueBox?
BlueBox can fit the needs of your public buildings such as schools, student housing, community centres, government buildings, and more.
Enhance your community with an innovative green solution.
With BlueBox installed, a transformative impact is assured within your community, enhancing convenience and connectivity through innovative smart locker solutions.
The right solution for your community
Flexible Software & Hardware Options
All BlueBox APIs are customizable and ready for integration with any existing systems, even condo management systems already in place.
We have a variety of our standard locker configurations ready to be installed. You can customize the locker appearance with a variety of colours or layouts upon request.