BlueBox provides both physical and technological options to improve all areas of commercial buildings with endless possibilities of uses for smart lockers from temporal storage, pick-up solutions, and more!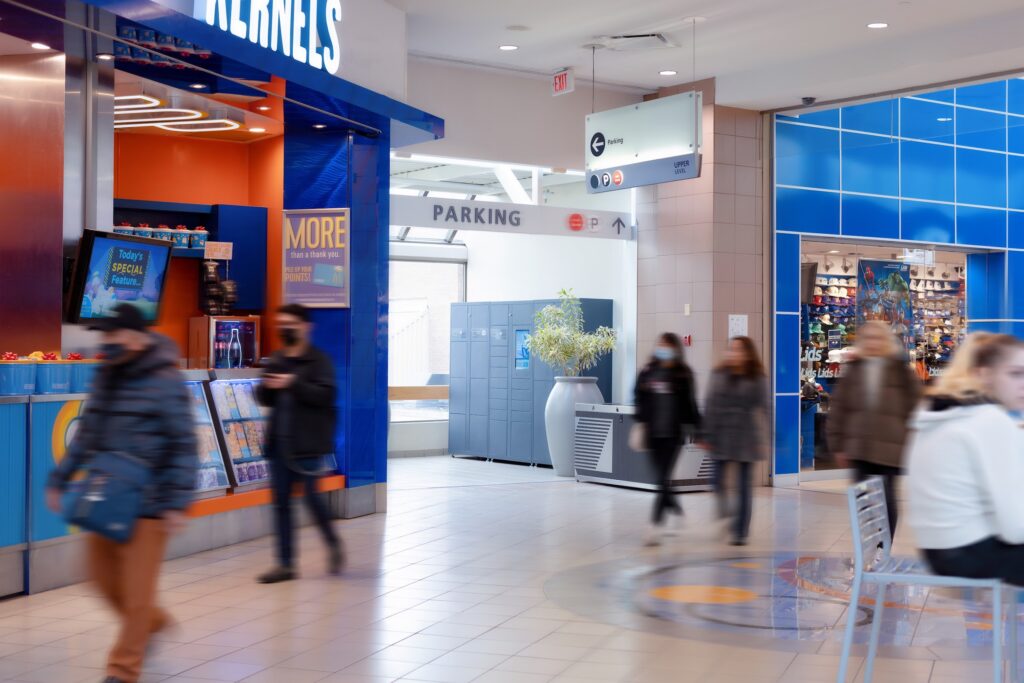 Want to streamline your business workflow?
BlueBox can be utilized in numerous settings like retail locations, office spaces, food services, grocery stores, shopping centers, and more.
Improve your current operational performance.
BlueBox brings a game-changing advantage to diverse commercial settings, revolutionizing efficiency and functionality across a wide spectrum of applications.
The ideal commercial solution to upgrade your processes
A message from our clients
Hear what our clients are saying about our BlueBox Smart Locker System.
Flexible Software & Hardware Options
All BlueBox APIs are customizable and ready for integration with any existing systems, even condo management systems already in place.
We have a variety of our standard locker configurations ready to be installed. You can customize the locker appearance with a variety of colours or layouts upon request.