All our APIs are open and compatible for integration with major systems. BlueBox is the most customizable locker solution as all aspects of BlueBox can be customized.
Flexibility is our Priority. Customization is our Strength.
Our BlueBox management system is an Application Program Interface (API) that gives building managers the authority to keep track of incoming & pending parcels and resident information. It tracks user data such as the most frequent carrier, parcel size and volume. Building managers can work with strata managers to utilize this data and improve building workflows.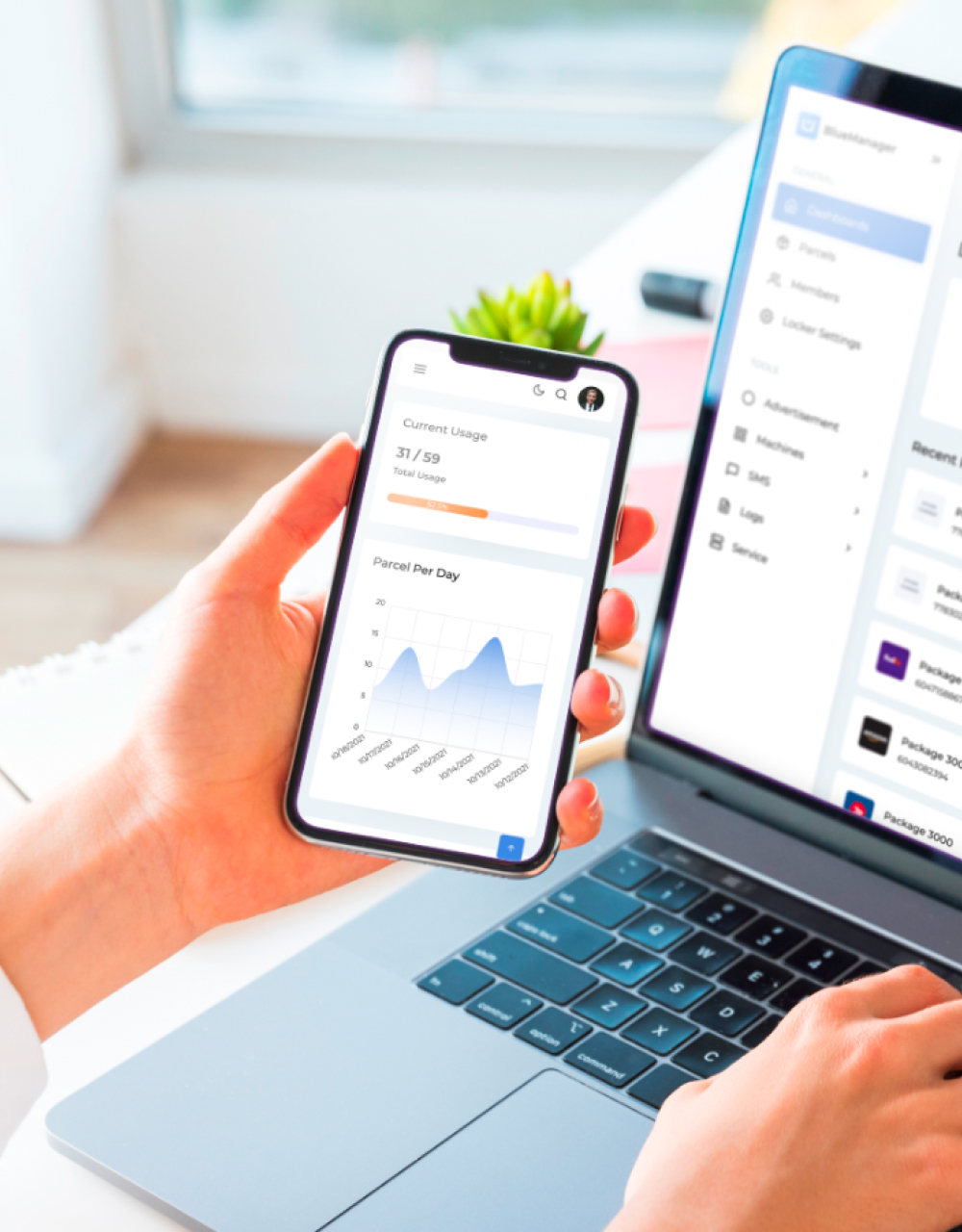 BlueBox is not only a smart parcel locker but an overall solution that tackles the inefficient parcel reception flow.
Industry-leading, user-friendly Graphical User Interface (GUI) that is compatible with different locker hardwares.
BlueBox Management System
Online interface for building and strata managers to manage pending and collected parcels, analyze data, and much more.
Smartphone application for residents to manage parcels, collect parcels with the contactless feature, contact support, and much more.