The Best Canadian Parcel Solution
Affordable parcel reception solution for everyone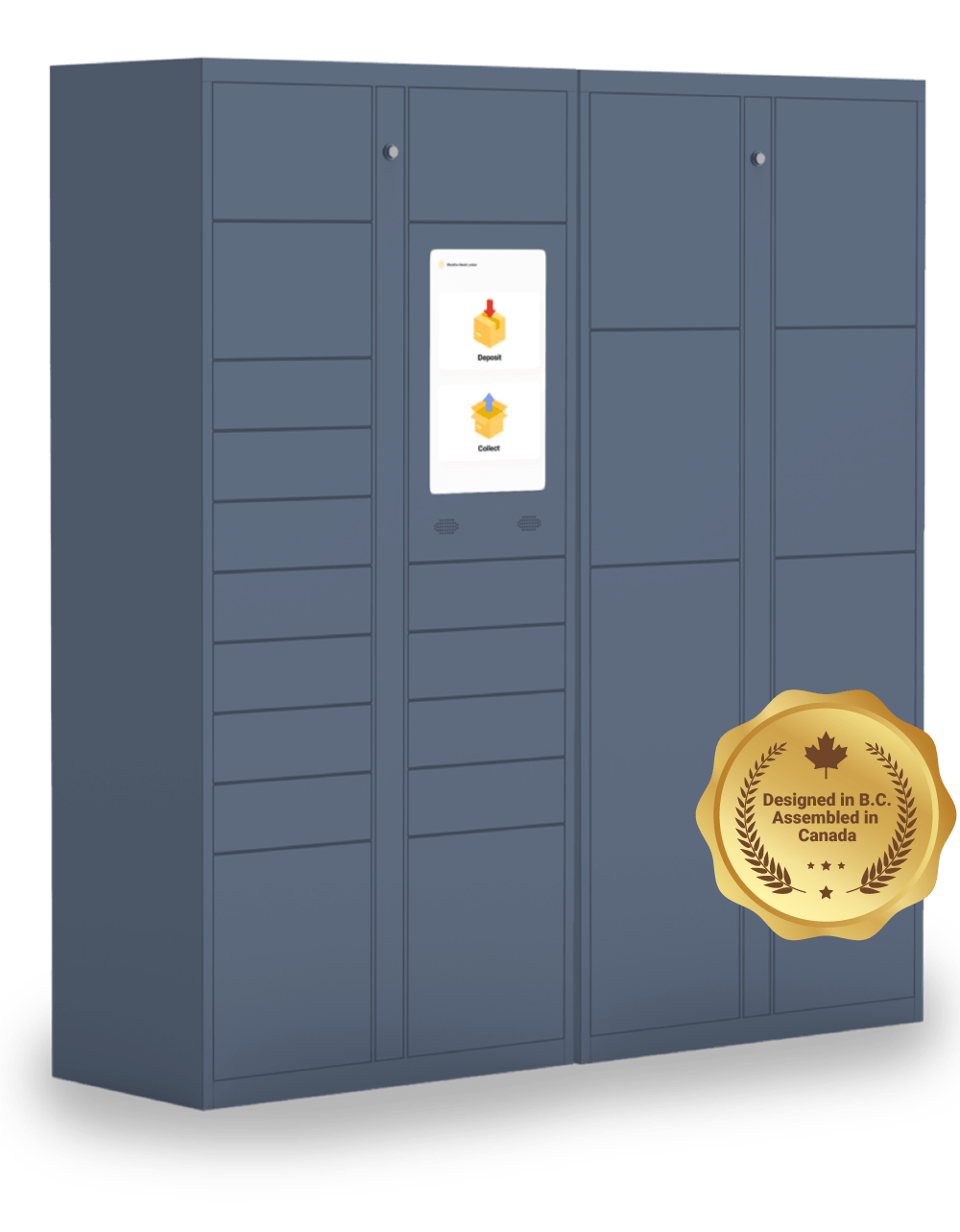 Forward Thinking Technology
BlueBox Smart Lockers developed in Burnaby, BC; are an advanced, easy-to-use product designed to meet the evolving demands driven by online shopping/deliveries. BlueBox provides an easy, secure, contact-free solution to manage overwhelming daily deliveries with fewer staff and resources.

Implementing smart lockers in your facility can be costly. Our pricing model bypasses the initial investment needed to install smart lockers. Contact us for a unique BlueBox pricing plan.
Bluebox smart locker system
More than a set of smart lockers
We are a tech company focused on providing a local and affordable solution superior to the cookie-cutter approach of our competitors.
Local
We are a local Canadian company. This allows us to visit the site, meet clients face-to-face, and install quickly.
Smart Integration
BlueBox Smart Locker System can be integrated with a variety of controllers and management platforms.
Affordability
We provide a unique business model that assists buildings and facilities to jump over the initial up-front cost hurdle and saves the building money over time.
Customizable Locker System
Bringing Innovation to Technology
Flexibility is our priority; customization is our strength. BlueBox values collaboration; making us a flexible partner to work with.
"Smart parcel lockers are the future of parcel delivery. BlueBox has been a great added amenity to the building I manage and has reduced my workload and left the lobby free of parcels and missed package slips."
"The touchscreen controls are responsive and user-friendly, making it easy to navigate for couriers and first time users. Additionally, the BlueManager is an incredible tool with simple interface, which includes customizable locker settings, making it effortless for anyone to learn and use."
"As our mailroom services needs have evolved, we sought out strategies that aligned with our immediate and long-term goals. Exceeding the increasing demands on campus have been at the core of our change management initiatives. BlueBox smart lockers have been a great fit and they have provided an exceptional customer service experience."
BlueBox's First Winnipeg Installation Bluebits' distributor in Winnipeg L.T Building was able to educate a local building about our smart locker solution. This created a
Read More »
Bluebits is Working to Earn ISO-27001 Certification the International Standard for Information Security Late last year, Bluebits Technologies started working towards getting ISO-27001 certified. This
Read More »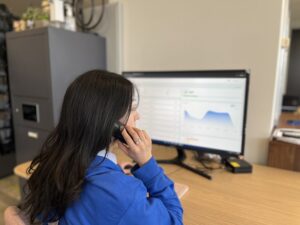 Bluebits Offers Customer Support in Multiple Languages One of Bluebits' biggest advantages is that we are the only smart locker company in Canada that offers
Read More »
Interested in getting BlueBox Smart Lockers in your building?