Learn more about popular topics and find resources. If you can not find the answer you are looking for, BlueBox support is here to help.
Monday to Friday, 09:00AM - 05:00PM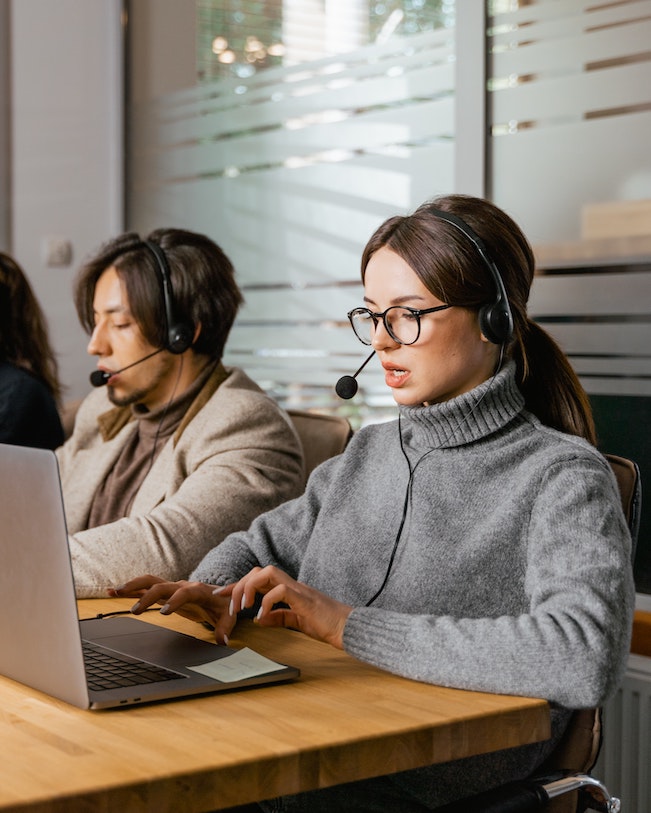 01. About BlueBox Smart Lockers
What are BlueBox smart lockers?
BlueBox smart lockers are a self-service & digital-based parcel reception solution that is carrier neutral and automates deliveries. Our system enables 24/7 access via text notification or app.
Our smart lockers have the benefit of being secure. Which means packages will no longer be left in the open. This leads to no more lost, stolen or missing packages. On top of this, it also guarantees first-time delivery every time.
Please watch our video demonstration on the basic operation of BlueBox.
Steps:
When delivery staff arrive at the building, they can deposit the package into BlueBox via the recipient's phone number or unit number.

The recipient is notified by both the app and SMS.
The packages can be retrieved by either a unique pickup code or through the app.
If all boxes are full, carriers cannot put new packages into BlueBox. Parcels that cannot go into BlueBox will be stored in the mailroom or be picked up at the post office by the recipient via a pickup note.
What are the size limits for my parcels?
You can receive parcels up to 15kg with the BlueBox locker. Packages that are larger or heavier cannot be accepted. More compartment sizes are coming soon. Download our spec book to learn more details!
Small: 19.7x15x5.1 inches
Medium: 19.7x15x10 inches
Large: 19.7x15x16.9 inches
Extra-Large: 19.7x15x18.4 inches
Oversized: 19.7x15x37 inches
What are the power requirements for installation?
All a BlueBox Smart Locker require a typical 120V wall outlet for the master unit. Please contact us if you have any questions for further alternatives.
What are the internet requirements for installation?
BlueBox Smart Locker is designed with industry-leading technology which can operate without an ethernet cable. We support three methods of internet connection to complete the installation:
Ethernet Cable (Most recommended)

Wifi

Sim Card
We recommend all customers to install BlueBox Smart Locker with ethernet cable because the connection is relatively stable compared to other options. The internet connection with Wifi & Sim Card differs from every building's signal reception; therefore, there is a higher possibility in the event of malfunction caused by unstable internet connection. 
How fast can BlueBox be installed in my building after agreement?
Our installation team can install BlueBox in your building within 7 days of agreement (within lower mainland area and Greater Toronto Area).
How involved is the company after installation?
Our company will continue to support your community and the BlueBox experience via software upgrades, and customer support! All costs will be included in the monthly service fee. We will also upgrade hardwares within lower mainland area and Greater Toronto Area.
What if we want to add more BlueBox lockers to our building?
We can add more locker(s) if your building see the need for additional BlueBox add-ons. Please contact us to discuss.
Where do I find my pick up code?
The standard method of receiving notifications from BlueBox is through SMS/cellphone. However, residents/managers can request notifications to be sent through email or the resident app.
What if I miss the pickup period for my parcel?
BlueBox will notify the recipient through the app and SMS text once their package is placed into BlueBox Smart Lockers. The parcel can be collected by either entering a unique pickup code or through the resident app.
What happens if I lost the code for my package?
Contact your building staff or our customer support team to have them resend the unique pick-up code. Our customer service team can be contacted through our website, www.bluebits.ca or calling our support line at 1-833-258-3269.
Can someone pick up a parcel for me?
To guarantee the security of deliveries, only the recipient can pick up their parcel using the resident app. However, you can share the pick-up code with someone you trust. That person can pick up your package for you with the unique code provided through SMS or the BlueBox resident app.
What if my parcel contains perishable items?
We do not recommend placing perishable items into BlueBox parcel lockers unless the recipient can pick up the items immediately. However, if you instruct the carrier to place perishable items into BlueBox, please pick them up within 1-2 days.
My package is damaged. What should I do?
BlueBox lockers do not damage your parcels. If your package has been damaged, it is during transit or may have occurred at the point of origin. Please get in touch with the delivery carrier and/or the shipper.
How long can my parcel stay in the BlueBox locker?
The amount of time you have to pick up your parcel(s) varies and is determined by your property management. The property management also determines fees for overdue packages stored in BlueBox.
How do I start with BlueBox?
BlueBox can be used right away after the installation. There is no activation period required.


When delivery staff arrive at the building, they can deposit the package into BlueBox via the recipient's phone number or unit number.
The recipient is notified by both the app and SMS.
The packages can be retrieved by either a unique pickup code or through the app.
How to collect my parcels?
Locker Pick-up:
Click "Start" on the screen
Choose a language
Choose "Collect"
Enter your pick up code that you received on your phone
After entering the pick up code, the compartment door will open. Please make sure you close the compartment door after collecting your parcel
You can keep collecting more parcels by clicking "collect another delivery" if needed.
App Pick-up:
Open the BlueBox resident app on your mobile device
Login and make sure you are on the deliveries tab, and check the pending parcels
Click on the parcel you would like to pick up
Press "Unlock Locker"
Where Can I download BlueBox App?
BlueBox App is available on both iOS and Android platforms.  
What kind of control do building staff have over the locker?
Building staff have access to our BlueBox Manager backend system, which is available on both smartphone application and computer.
This tool allows building staff to view which unit has parcels pending, setup strata announcements on the locker screen, as well as view usage statistics, which helps provide an idea of the building's online ordering habits.
03. Parcel Deposit / Pickup
What if I received a parcel that was not for me?
The delivery agent may accidentally deliver a parcel to another person occasionally. When a rare situation like this happens, please send a photo of the parcel's shipping label to us to address the delivery provider about this and avoid similar problems in the future.
You can return the parcel to the reception desk or manager and ask for their assistance to return it to the correct recipient.
The tracking record on the courier website says my parcel was delivered, but it is not in the BlueBox locker. How is this possible?
Was your parcel dropped off next to the BlueBox locker device, at the reception desk, in the mailroom, or did you receive a delivery notice? We understand that situations like this can be annoying. But most of the time, the root of the problem lies with the courier service, not BlueBox.
Send the tracking ID you received to us. We will be happy to assist you to solve the issue.
What if I have to pay customs duties on my delivery?
Please note some courier companies ask you to pay the customs fee upon delivery. Payment for custom charges through BlueBox is not possible at the moment. Therefore, it is best to ask the relevant courier service in advance to pay for your customs fees if required.
What if I don't want a particular package delivered to the BlueBox locker in my building?
When placing a new order, please include special instructions for the carrier to know to deliver to your door.
What if the courier delivers my parcel to someone else by mistake?
Even though it is improbable to happen, make sure to provide proof of delivery and tracking information. We will further investigate this.
What should I do if my property has restricted access for delivery agents to the lobby or mailroom where the lockers are?
If the property has restricted access, delivery agents may take the package back to the sorting facility.
What if I want to change my phone numbers for delivery?
Contact your carrier or shipping company to change the phone number for your delivery. Otherwise, contact us on our website or call us to modify the SMS number. Our customer service team will need to verify that the package is yours before changing any information.
I left the wrong phone number for my delivery. What should I do?
Contact your carrier or shipping company to change your phone number. If the package is already shipped and the phone number cannot be changed, contact us on our website once the package is in BlueBox.
I received a parcel delivery notification but my parcel is missing. What should I do?
Please contact your carrier to ensure that they placed the package in the locker. If the carrier deposited the parcel in BlueBox, contact us online or by phone to receive assistance. Bluebits Technologies is not responsible for lost packages but will do our best to help locate missing parcels.
How do we ensure carriers use BlueBox?
We cannot force carriers to use BlueBox but we encourage them to use it through roll-up posters, instructions, and placing BlueBox in an accessible area for carriers to easily use
Our installation team will be in your lobby during the highest volume delivery time to educate carriers, residents, and the building manager on how to use BlueBox
Once the carriers begin using BlueBox, they will understand how it makes their job easier and will be enticed to use it for all their future deliveries
Which carriers can deposit into BlueBox?
All carriers can use BlueBox lockers. BlueBox is carrier-neutral and does not hold any restrictions.
How to deposit parcels through BlueBox Locker?
Click " Start" on the screen
Choose a language
Choose "Parcel Delivery"
Select which carriers you are. If you couldn't find your company name, please select " Other Carrier"
Choose your deposit methods. You can either deposit by entering recipient's phone number or unit number. Note: Courier can only enter unit number when this function is activated by the building manager. Please check with the building manager before doing so.
Choose a compartment size for the parcel. Note: Please do not put bigger parcel into a small compartment.
After placing a parcel, make sure you close the compartment door. Next, you can continue to deposit more parcels by clicking "Deposit another delivery"
What if the parcel is too big to fit in the locker?
Any package that is too big to fit in the locker, will most likely be left with the front desk or in a package room. Check the tracking to see if it might have been stored at the local distribution centre.
How does BlueBox affect carriers from accessing the building?
BlueBox does not alter the way carriers enter the building. Carriers will enter the building the same way they do before the installation of BlueBox.
What will happen when the power is lost?
Once the locker detects no power, it automatically commences lockdown mode, where only BlueBox employees can open the box. This way, BlueBox prevents the opportunity of theft.
What if there has been an incident of vandalism or theft?
BlueBox is not liable for theft, vandalism, or delivery damages. Please get in touch with your property manager and law enforcement as required. In the case of vandalism or damages, the hosting facility will be responsible for compensating for the broken parts of BlueBox. We will not charge for the labour as it is included in the monthly service charge.
What happens to packages left in the lockers for too long?
Recipients of packages are given a notification and a period they have to pick up their packages from the BlueBox lockers.
Overdue fee is not always charged, it is up to buildings to decide whether to implement this.
However, the expense charged is up to the building management, not BlueBox.
Is the data safe, and how can it be protected?
Your privacy is our top priority. The BlueBox Smart Lockers are compliant with PIPEDA laws. The data is safely stored on our server for effective analytics and the safe automation of your work processes. Our data center is located in Canada.
We secure our network as follows:


The BlueBox server runs on the highly secure Amazon Web Services platform.
We use RSA encryption to secure data communication.
Immediately lockdown when there's any suspicious activity or potential hack to the applications. BlueBox employees will recover it once it's proven safe and secured.
What if I am not receiving delivery notifications?
If you didn't receive a code after your package has been delivered, it could be because the carrier made a mistake entering your number, or the number on your package is incorrect. Contact us on our website or call us at +1 (833) 258 3269 for assistance.
The pickup code I received didn't work. What should I do?
If the unique code sent to you through SMS/Email does not work, please contact us through our website or call us at +1 (833) 258 3269. Our customer service team would love to resolve that issue for you.
I hear a clicking sound from the compartment door, but it doesn't open. What should I do?
This is usually caused by a jammed door when the delivery forced a delivery into a smaller compartment. If the locker is not opening, please notify your building manager or contact us through our website or call us at +1 (833) 258 3269. We will send our field team out to fix the physical locker right away.
What if I accidentally closed the compartment door before collecting my parcel?
Our lockers have buffer spring settings to prevent the door from shutting itself automatically. People will have to push it back and hit the click to lock it. So it's unlikely that the users will have doors shut when collecting the parcels. However, please contact our support line to inquire about a code to open it up again if it did happen.
I'm seeing network errors on the locker screen. What should I do?
This can be fixed by restarting the internet that is used by the locker. If it still does not work, please contact us through our website or call us at +1 (833) 258 3269 for immediate assistance. We will fix the issue as soon as possible.